CHOOSE YOUR COURSE
turn
your
dream
into
reality
CHOOSE ANYTHING YOU LIKE 
 SEVEN AVIATION SPECIALIZATION

CHOOSE ANYTHING YOU LIKE 
 AIMFILL SMART FEATURES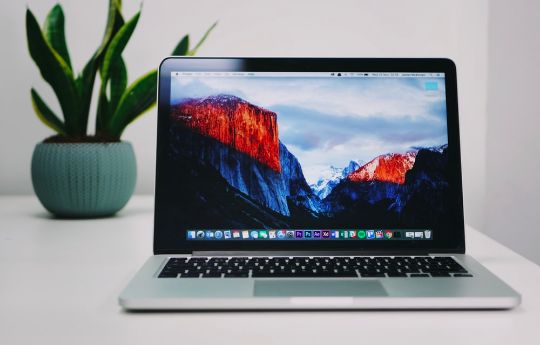 PAPER FREE CAMPUS
Laptops make students self sufficient and they learn to type, manage their schedules, including more efficient and detailed note taking, PPT presentation, etc.
BRANDED LAPTOP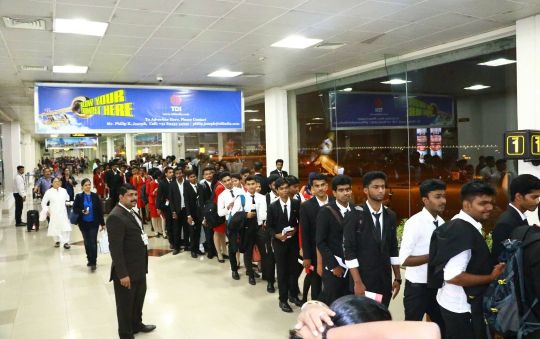 INDUSTRIAL EXPOSURE
To get an exiting experience about the textbook lessons. Understand more about Airport Duties like boarding pass issue, Baggage screening, etc..
AIRPORT VISIT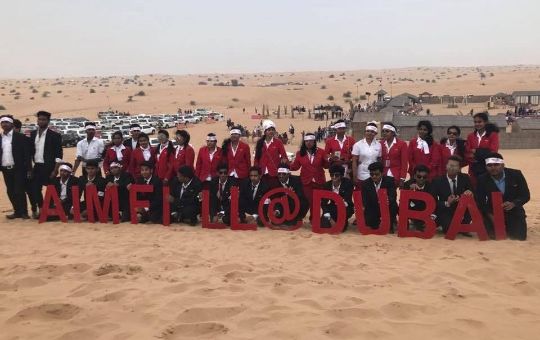 CAREER EXPLORATION 
Learn about a the Aviation field from the inside and decide this is the right career field for you, this is the main purpose of Aimfill internship.
3 MONTHS INTERNSHIP @ DUBAI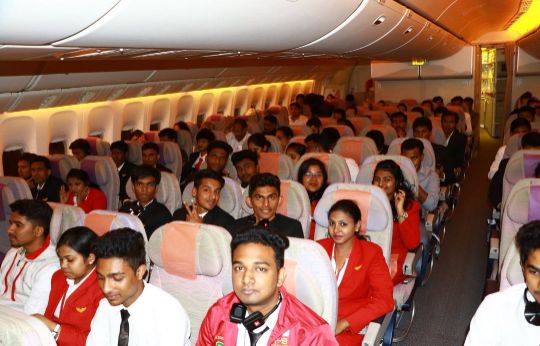 LIVE INDUSTRIAL TRAINING  
The students from Airline- Airport management, In-flight training is an additional advantage as per their preference. 
INTERNATIONAL IN-FLIGHT TRIP
AIMFILL - DGITO-NSDC COURSES
AIMFILL IS THE KEY TO THE DOOR OF OPPORTUNITIES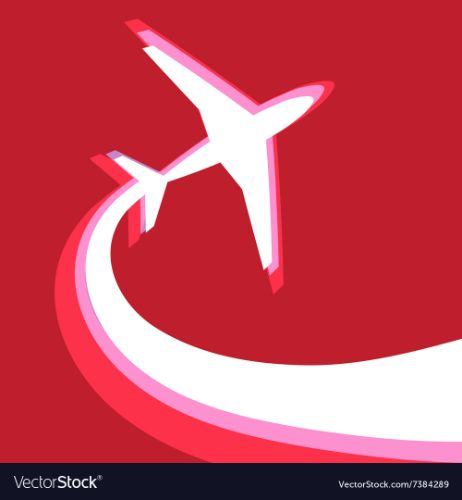 Our graduates go on to work for a wide range of national and international airlines, airports, aviation agencies, in-flight catering companies and international cargo organizations. Aimfill International is proud to offer tailored professional training for students. This program formulates the students to perform in a competitive market with the proper skills which is wanted by major Airlines. 
AIMFILL COURSES
FAST TRACK YOUR CAREER 
AND INCREASE YOUR EMPLOYMENT  
The Courses offered by the Aimfill International are industry recognized and job-oriented as it covers not only communication skills and personality development but also in-depth knowledge about aircraft and flight safety protocols. 
 The R&D team performs continuous research and development in the scope of the courses offered by the institution, and keeps updating the study materials, audiovisual digital content, and teaching notes. The curriculum has been scientifically designed based on the average student retention rates, ensuring effective learning and positive transformation for the students.
"Aimfill International treats you as the way you would like to be treated".